2024 Educational Conference
Sponsorship and Vendor Information
Reach Our Herbal Community
HSA Educational Conference
Become a Sponsor
HSA's 2024 Educational Conference will be held June 20-21 in suburban Philadelphia, PA. The conference theme is Once upon a thyme...stories from the garden. Up-to two hundred out-of-town registrants and their guests will visit the area. The 54-member HSA Philadelphia Unit will act as hosts, sharing the best local gardens, attractions, cuisine, shopping, and more that Philadelphia has to offer!
We invite businesses, business members, Districts and Units, and herbal enthusiasts to sponsor this signature event. Share your brand with our on-site attendees and our significant digital audience with a corporate sponsorship package that begins at only $1,000. Special sponsorship packages will be available just for HSA business members, Units, and Districts. 
Corporate Sponsorship Brochure
Become an On-site Vendor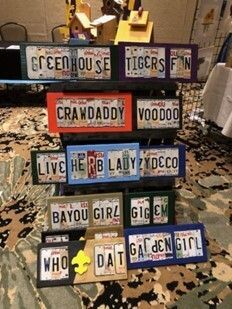 Are you a Business Member or a local owner of an herbal business? Do you create soothing herbal tisanes or zingy mustards? Are you a silversmith inspired by botanicals? You could find a new audience at HSA's Marketplace at EdCon 2024. Join us in Malvern, Pennsylvania on June 22 where our audience will enjoy a full day of presentations, mingling, and shopping at the Marketplace. Vendor spaces are available for just $100 and space is very limited.
Vendor Registration Form Download
On-line Vendor Registration Form
Important Information
HSA Business Member applications must be received by November 1, 2023. Payment must be received by January 1, 2024. 
Non-HSA Business Member applications must be received by January 19, 2024. Acceptance will be confirmed by February 12, 2024, and once confirmed, payment must be received by February 23, 2024. No space assignment will be allocated until your application and payment are received by HSA.
Important Contacts 
HSA Business Member Contacts
Billi Parus, business member liaison, rosemaryqn@aol.com 757-499-6671
Lisa Murphy, membership coordinator, membership@herbsociety.org 440-256-0514
Non-member Contacts
Sharon Richardson, EdCon Volunteer, Sharonrichardson22@gmail.com, 610-639-0749
Erin Van Yahres, EdCon Volunteer, vanyahrese@comcast.net, 610-644-2806
Lisa Murphy, membership coordinator, membership@herbsociety.org, 440-256-0514