Webinars
Webinars
Join us for our upcoming webinars!
Members, sign in to register for this upcoming webinar!
Not a member? Register below or Join HSA now to register for this webinar and for free access to our webinar library! 
---
January Webinar
Making Teas, Tinctures, and Oils at Home with Bevin Cohen
February 15th, 1 pm Eastern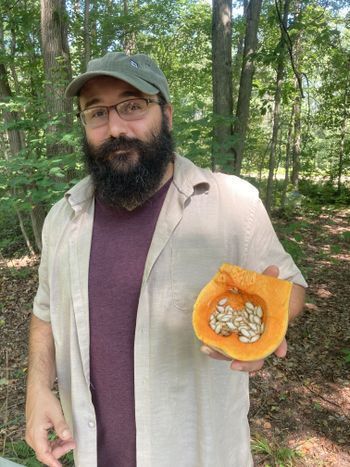 Learn how to create teas, salves, balms, and tinctures using herbs that you can grow in your own backyard. Bevin will share his decades of experience as an herbalist guiding participants through the many processes involved in crafting a wide range of herbal products for health, wellness and beauty.
Bevin Cohen is an author, herbalist, seed saver and owner of Small House Farm in Michigan. He offers workshops and lectures across the country on the benefits of living closer to the land through seeds, herbs, and locally grown food. Bevin is a freelance writer whose work has appeared in numerous publications including Mother Earth News, Hobby Farms Magazine, and The Journal of Medicinal Plant Conservation. He is the author of four books, including Saving Our Seeds, The Artisan Herbalist and his highly anticipated new book, The Complete Guide to Seed & Nut Oils.
---