Webinars
Webinars
January Webinar
Members, SIGN IN to register for this upcoming webinar!
Not a member? Register below or join for free access to this webinar and more than 40 others in the HSA on-demand webinar library!
Sizzle and Snap with Ginger
with Pat Crocker
Author, Innkeeper, and Culinary Herbalist
January 19, 2023 1PM Eastern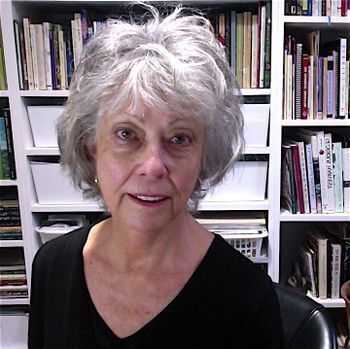 Zesty ginger (Zingiber officinale) is "right good with meat in sauces", wrote Gerard in his Gerard's Herball, 1597. He also notes that ginger "is of an heating and digesting qualitie and is profitable for the stomache…".  Join Pat Crocker as she peels back to the flesh of this citrusy and pungent, yet gentle herb to reveal its culinary and medicinal prowess.
Pat Crocker's mission in life is to write with insight and experience, cook with playful abandon, and eat herbs with gusto. As a professional Home Economist (BAA, Metropolitan Toronto University) and Culinary Herbalist, Pat's passion for healthy food is fused with her knowledge and love of herbs. She has honed her wellness practice over more than four decades of growing, photographing, and writing about what she calls, the helping plants. In fact, Crocker infuses the medicinal benefits of herbs in every original recipe she develops. An award-winning author (one of which is the G.H. Foster Award for Excellence in Herbal Literature), Pat has written 23 herb/healthy cookbooks, including The Herbalist's Kitchen (Sterling, 2018), The Healing Herbs Cookbook, and The Juicing Bible. www.patcrocker.com
Members, SIGN IN to register.
---