Webinars
Webinars
December Webinar
Members, SIGN IN to register for this upcoming webinar!
Not a member? Register below or join for free access to this webinar and more than 40 others in the HSA on-demand webinar library!
Herbal Bitters - A Spring Tonic for Any Time of Year!
with
Erin Holden, Herbalist and Educator
December 14, 2023 1 PM Eastern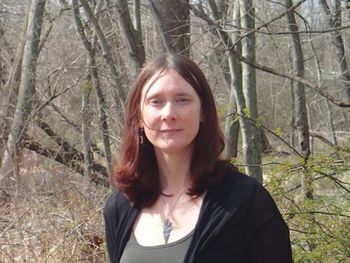 Bitters are currently a hot trend in the world of cocktails, but their use is much older and broader than just adding flavor to tasty beverages. Join herbalist Erin Holden as she explores the history of bitters and current research behind their medicinal use, find out how they can support healthy digestion, and learn how to make your very own bitters at home.
Erin Holden works in the National Herb Garden at the U.S. National Arboretum and holds a Master of Science in Herbal Medicine from the Maryland University of Integrative Health. She has worked at the Arboretum since 2013, primarily in the Herb Garden and the National Bonsai and Penjing Museum. In 2018, she helped launch Herban Lifestyles, an herbal educational series at the Arboretum that teaches participants how to incorporate herbs into everyday life. Erin is also a clinical herbalist and has served as a teaching assistant for various herbal medicine graduate courses. Currently she is the co-blogmaster of The Herb Society of America's blog.
Members, SIGN IN to register.
---