Webinars
Webinars
Join us for our upcoming webinars!
Members, sign in to register for this upcoming webinar!
Not a member? Register below or Join HSA now to register for this webinar and for free access to our webinar library! 
---
November Webinar
Supporting Immunity with Herbs with Nicole Telkes
November 16th, 1 pm Eastern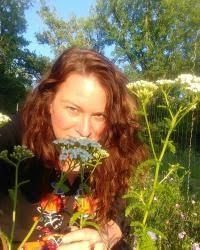 Are you looking for ways to keep from getting sick or sniffly? Join herbalist Nicole Telkes as she shares strategies for supporting your immune system and dealing with infections using herbs and holistic guidelines, and introduces you to a few of her favorite traditional remedies like fire cider, elderberry syrup, and vinegar of the four thieves.
Nicole Telkes is a practicing herbalist, educator, author, and Director of the Wildflower School of Botanical Medicine. She specializes in bioregional medicinal plants and is a fully stocked herbal apothecary with wild and weedy custom formulations for her clients and students. She is a Registered Herbalist with the American Herbalist Guild. She wrote the first book on herbs of her bioregion, The Medicinal Plants of Texas and is now celebrating her new book Herbcraft: the Complete Guide to Holistic Western Herbalism. You can learn more about her at nicoletelkes.com
---