News & Events
South Central District Gathering 2023
Urban Garden Gems - Near and Far September 29 & 30, 2023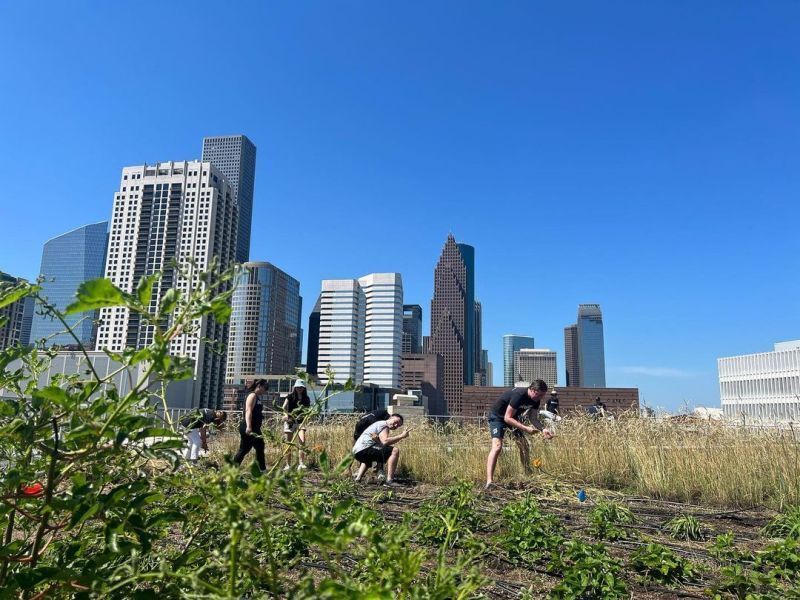 Gathering Agenda and Information
Registration is Closed
The 2023 South Central District Gathering is hosted by The South Texas Unit of HSA. Welcome to Houston!
Registration is limited to 55 attendees and must be received by September 20.
Friday, September 29
McGovern Centennial Gardens at Hermann Park
Friday evening we will tour McGovern Centennial Gardens at Hermann Park which were installed in 2014 to commemorate Hermann Park's centennial. Our full moon ramble will be followed by light bites and herbal beverages (herbal cocktails?) provided by the South Texas Unit. View more information about the gardens HERE.
Houston Botanic Garden
Saturday, we will start the day at Houston Botanic Garden, 132 acres of horticultural displays, natural ecosystems, and walking trails. After a tour of the garden, we will head inside for our business meeting, speakers, Ways and Means fundraising, and a catered lunch.
Presentations
Bill Varney, South Central District Delegate and proprietor of URBANherbal -  will present A Summer Visit to Oxford Botanic Garden, England
 Bill will share photos and impressions of his summer study trip to Oxford Botanical Garden.
Lauren Simpson, founder of St. Julian's Crossing-wildlife habitat has transformed her home gardens into a wildlife-friendly habitat, currently a Certified Wildlife, Habitat, Monarch Waystation.
Link HERE more information about Houston Botanic Garden.
The Skyfarm at POST
We will end the day with a guided tour of the Skyfarm, POST Houston's one-acre urban food farm operated by the Blackwood Educational Land Institute. The Skyfarm is the largest rooftop garden in the state of Texas and offers a spectacular view of downtown Houston.
Purchase your own dinner on the ground floor at POST Market which offers an array of international foods from numerous eateries, then sit with fellow Herbies in a reserved area. LInk HERE to learn more about the Skyfarm.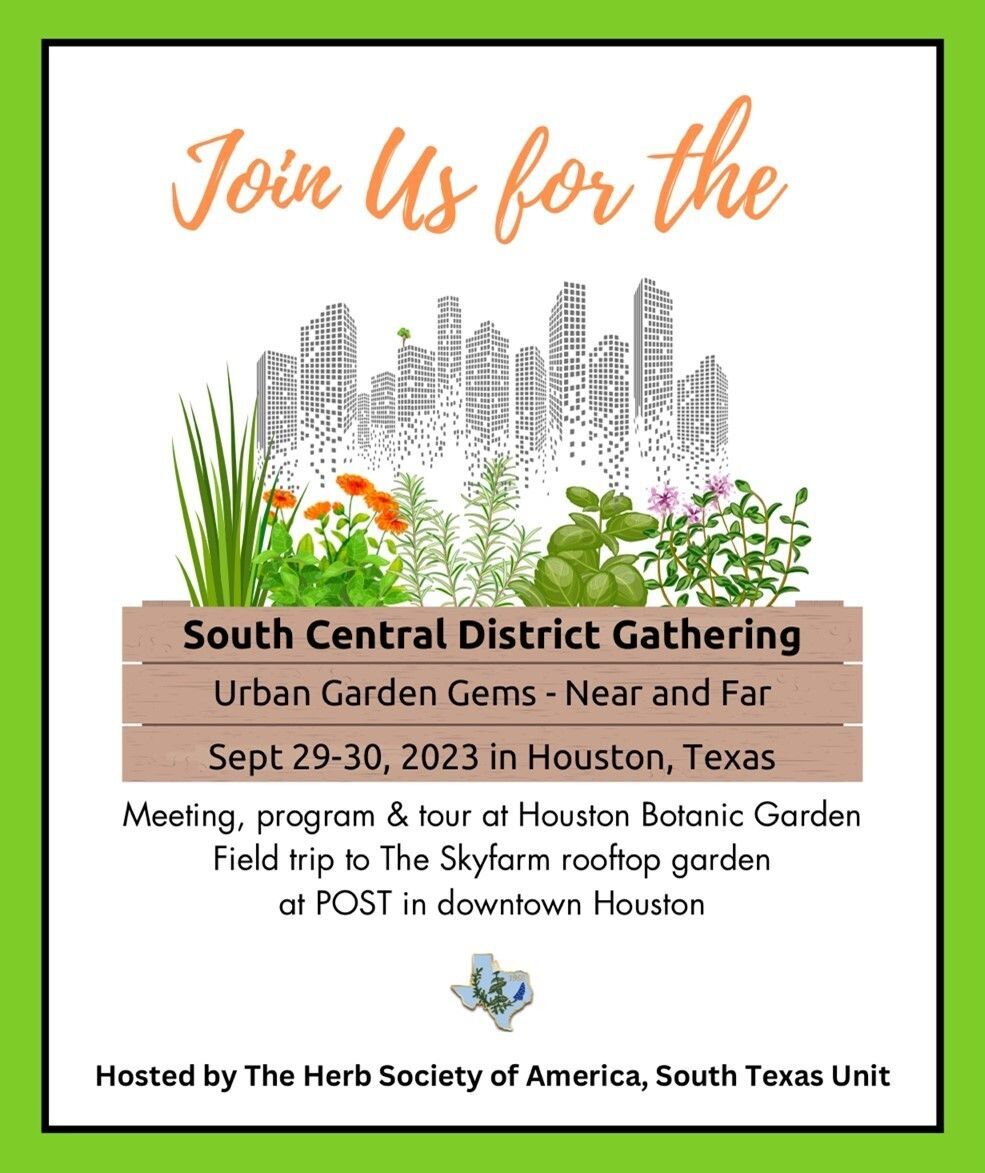 Visitor Info
We recommend visithoustontexas.com and EXPEDIA to explore the vast opportunities for competitive hotel rates and things to do.
A few "Best Value" accommodations are listed below. These hotels offer free breakfast, free parking, and free WIFI. Expedia rates are often, but not always, less expensive than booking directly using a AAA, Senior or AARP discount.
DOWNTOWN – Convenient to POST, Performing Arts District, Downtown Aquarium, Buffalo Bayou.
Best Western Plus (9.2 Expedia rating)
915 W. Dallas, Houston, 77019
Includes free breakfast, parking and WIFI
*BEST VALUE
The Lancaster Hotel (9.6 Expedia rating)
701 Texas Ave, Houston 77002
*LUXURY
MUSEUM/MEDICAL CENTER – Convenient to Hermann Park, Houston Museum of Natural Science, Museum of Fine Arts, Houston and Houston Zoo.
Best Western Surestay (7.6 Expedia rating)
6700 Main Street, Houston, 77030
~Includes free breakfast, parking and WIFI
*BEST VALUE (older hotel in a convenient location)
Intercontinental Houston (9.2 Expedia rating)
6750 Main Street, Houston 77030
Free WIFI, pay to park, free shuttle within 2 miles
Hilton Garden Inn Houston Medical Center (9.2 Expedia rating)
6840 Almeda Road, Houston, 77030
WIFI fee, pay to park
Hotel Zaza Houston Museum District (8.8 Expedia rating)
5701 Main Street, Houston 77030
*LUXURY
I-10/MEMORIAL PARK - Convenient to Memorial Park Conservancy, Houston Arborerum and Galleria Shopping.
Hampton Inn Houston Heights/I-10 (9.0 Expedia rating)
5820 Katy Freeway, Houston 77007
Includes free breakfast, parking and WIFI
*BEST VALUE
THE GALLERIA - This area has the greatest number of hotels at competitive prices.
Drury Inn (9.2 Expedia rating)
1615 West Loop South, Houston 77027
Includes free breakfast, parking and WIFI*BEST VALUE
Holiday Inn Express (9.0 Expedia rating)
2351 West Loop South, Houston
Includes free breakfast and WIFI; pay to park
The Post Oak Hotel in Uptown Houston (9.6 Expedia rating)
1600 West Loop South, Houston 77027
*LUXURY