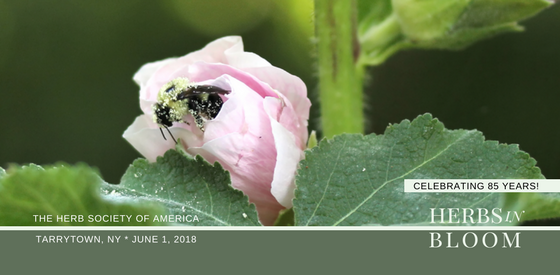 About Herbs in Bloom
The Herb Society of America is dedicated to the knowledge that plants are inherently important in making the world a better place. We believe in promoting the knowledge, use and delight of herbs and other useful plants through educational programs, research, and the sharing of our experience with the community.
Our members and those they interact with are growers, plant enthusiasts, teachers, herbalists, gardeners, small business owners, and are united by their enthusiasm and quest for knowledge. Each year these passionate member and their friends come together to network, share their knowledge, and inspire.
This year we'll be in Tarrytown, New York celebrating our 85th anniversary. We'll be embracing "Herbs in Bloom". Your sponsorship support will ensure others along with future generations embrace a love of herbs.