News & Events
District Gatherings and Special Events
Along with national meetings and conferences, our districts organize regional gatherings and special events. The gatherings and events are a more local, affordable way to connect with fellow herb enthusiasts. Each is unique and offers wonderful learning opportunities that can include presentations, workshops, demonstrations, tours, and great food.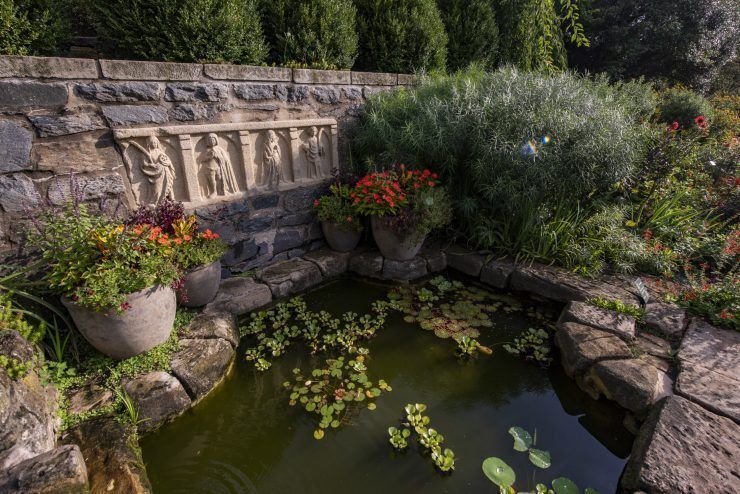 Northeast District Washington DC Trip to the National Herb Garden
A Special Event only for HSA Members and their Guests May 16 - May 17, 2023
Northeast District members have planned a very special visit to Washington, DC this May. Tour the National Cathedral's Bishop's Garden which was re-designed by an HSA founder, meet the current and former curators of our beloved National Herb Garden, and spend a few hours getting to know the garden in the very best way. By getting your hands dirty!
Tuesday, May 16 - Members of the All Hallows Guild, stewards of the National Cathedrals' gardens and grounds, offer a private tour of the the cultivated areas surrounding the gothic cathedral known as the Bishop's Garden. Later, The Georgetown Inn welcomes our group for Drinks, Dinner and Discussion while we socialize then enjoy a three course herbal dinner. After dinner, we will have a rare chance to hear from our National Herb Garden curators their tenures in the garden, and how it has evolved over its 42-year-history.

Wednesday, May 17 - A special day of touring and hands-on working at The National Herb Garden. The day will include a box lunch and time to work at your own pace with NHG gardeners!
The Northeast District has arranged for a special HSA room rate at the Georgetown Inn for both Tuesday and Wednesday evening.
For a complete agenda and registration information, LOG IN to the member-only portal. If you would like to attend but are not yet a member, first visit our JOIN page.
Contact Northeast District Membership Delegate, Roxanne Varian at var1982@aol.com with questions.