Join us for our upcoming webinars!
Members, sign in to register for upcoming webinars or to view past webinars
Not a member? Join now to register for this webinar and to view our library of past webinars along with many other HSA Member-only benefits and discounts. Or see below to register and pay to attend this webinar.
---
October - Webinar One
Hamlet's Poison: The Mystery of Hebanon & Shakespeare's Other Deadly Plants, with Botanical Shakespeare Author Gerit Quealy
October 22, 1pm EDT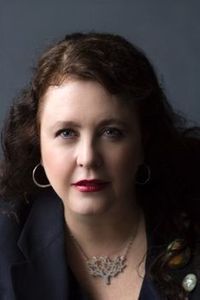 During this engaging webinar enjoy a Law & Order-like examination of Shakespeare's poison plants, including what killed Hamlet's father. Scholars & enthusiasts alike have long been fascinated with Hamlet's play, The Mousetrap, which plots entails a murder in a garden. We examine the symptoms of the various specimens, and use forensic evidence to catch the conscious of the king!
Gerit Quealy is an author, actor, and journalist. Her 2017 publication Botanical Shakespeare (Harper Design/HarperCollins)reveals Shakespeare's keen awareness of botany alongside his unparalleled ability to catapult nature into the land of emotion and metaphor, creating some of the world's most unforgettable passages. Over 170 flowers, fruits, grains, grasses, trees, herbs, seeds, and vegetables that are named in Shakespeare's poems and plays alongside all the lines in which they appear are highlighted in this unique book. As a journalist, she has covered everything from lipstick to Shakespeare, with pieces ranging from dollhouses to birdhouses; beauty, brownies, and brides, in outlets including The New York Times, Country Living, Woman's Day, Modern Bride to name a few.

Non-member class fee is only $5.00! Register below.
---
October - Webinar Two
Mole, Pan and Chapulin: Oaxacan Style with Sara Holland and Mary Doebbeling
October 28,1pm EDT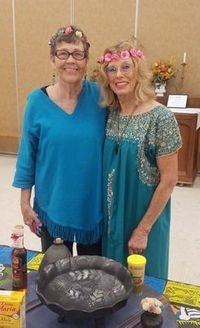 Celebrate the Day of the Dead with HSA members and herb enthusiasts Sara Holland and Mary Doebbeling. A recent journey took them to Oaxaca, Mexico where they had the opportunity to study and use herbs and plants local to the area. This area of Mexico is known for its textiles, ceramics, cuisine, and complex use of plants. Oaxaca is the most biodiverse regions in Mexico with hundreds of native specimens like the organ cactus and red frangipani. Take a virtual trip outside of the United States and learn a bit about the culture, food, and herbs of this interesting area.
Sara Holland and Mary Doebbeling are active members of the Pioneer Unit giving local presentations and traveling throughout southwest Texas giving interesting herbal programs. In addition to being active locally they have both served as South Central District Membership Delegates and have made contributions to HSA Essential Guides, worked on steering committees for district gatherings, and contributed to various committees including the Research Grant Committee.