Join us for our upcoming webinars!
Members, sign in to register for upcoming webinars or to view past webinars
Not a member? Join now to register for this webinar and to view our library of past webinars along with many other HSA Member-only benefits and discounts. Or see below to register and pay to attend this webinar.
---
October
The Witches' Garden with Andrea Jackson
Tuesday, October 22, 2019 - 1pm Eastern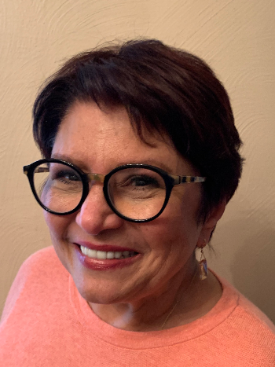 As the days get cooler and the evening shadows lengthen, there seems to be a different energy in the air. Could it be the whisper of witches getting ready to fly at this time of year? Perhaps it is and maybe we can learn a few secrets about how that was accomplished and in the process pick up a few spells of our own.
Andrea Jackson, HSA member, nurse, and Master Gardener
Andrea Jackson is a member of the Western Pennsylvania Unit of the Herb Society of America. Started her herbal adventure over 30 years ago after attending an herb walk led by Piccadilly Herb Club, of which she ultimately became a member.  When she lived in Baltimore, she was a founding member of Partners in Thyme. She also belongs to the American Herbalists Guild, and the American Botanical Council.
Herbs aside, Andrea is a registered nurse and a Master Gardener and lectures extensively to groups ranging from professional organizations to garden clubs.  She was featured on the local affiliate of ABC news in a segment on medicinal herbs.
Her particular interests lie the medicinal uses of herbs, herbal lore, and weeds, which she considers to be the first herbs.  When she is not spreading the herbal gospel, she is tucked away in her herb room formulating various concoctions.
Non-member class fee is only $5.00! Register below.