Join us for our upcoming webinars!
Members, sign in to register for upcoming webinars or to view past webinars
Not a member? Join now to register for this webinar and to view our library of past webinars along with many other HSA Member-only benefits and discounts. Or see below to register and pay to attend this webinar.
---
January Webinar 
A History of Chocolate with Sarah Lohman, January 12th, 1 pm Eastern
Sponsored by the Northeast District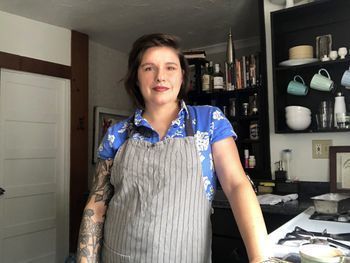 Together we'll uncover the history of chocolate, from its roots as an ancient Meso-American beverage to a contemporary melt-in-your-mouth chocolate bar. You'll learn how a yellow, football-shaped tropical fruit transforms into high-end dark chocolate and what "Mexican Hot Chocolate" actually has in common with what Montezuma drank. We'll cover botany, "Chocolate Wars," and what makes Hershey's distinctive flavor.
Sarah Lohman is a culinary historian and the author of the bestselling book Eight Flavors: The Untold Story of American Cuisine. She focuses on the history of food as a way to access the stories of diverse Americans. Her work has been featured in The Wall Street Journal and The New York Times, as well as on All Things Considered; and she has presented across the country, from the Smithsonian Museum of American History in Washington, DC to The Culinary Historians of Southern California. Her current project, Endangered Eating: Exploring America's Vanishing Cuisine will be released with W.W. Norton & Co. in 2021.
 
---