Join us for our upcoming webinars!
Members, sign in to register for upcoming webinars or to view past webinars
Not a member? Join now to register for this webinar and to view our library of past webinars along with many other HSA Member-only benefits and discounts. Or see below to register and pay to attend this webinar.
---
April
Macrofungi - The Basics of Mushrooms  with Jay Justice, Mycologist
Thursday, April 16, 2020 1pm Eastern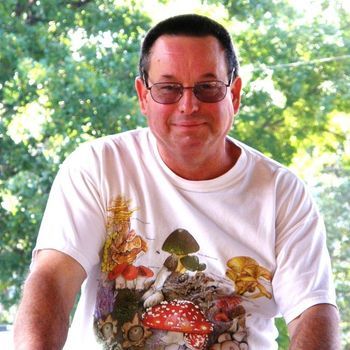 For many mushrooms, lichen, fungi are exotic forest species. For the amateur they are difficult to recognize by name while for those seeking to harvest them identification is overwhelming. Unlike traditional herbs and plants that can be grown from seed, studied in botanical gardens, and readily studied in books mushroom knowledge can be difficult to cultivate. They appear at intermittent times in the forest requiring a delicate balance of weather, mycrosoza in the soil, and an underground relationship with other organisms. Where to begin? Join us on April 16th at 1pm EDT for "Macrofungi – The Basics of Mushrooms" with Jay Justice co-founder of the Arkansas Mycological Society. 
Jay Justice, Mycologist
Jay Justice is a retired epidemiologist who formerly worked at the Arkansas Department of Environmental Quality. He is a co-founder and scientific adviser for the Arkansas Mycological Society (1982) and a scientific adviser to the Cumberland Mycological Society as well as a chief mycologist for the Missouri Mycological Society. With degrees in Chemistry and Natural Sciences from the University of Arkansas he is considered by many to be the state's authority on all things fungal. He is the former vice-president of the North American Mycological Association (NAMA) and in 2011 he was the recipient of the NAMA Award for Contributions to Amateur Mycology.
Non-member class fee is only $5.00! Register below.