Join us for our upcoming webinars!
Members, sign in to register for upcoming webinars or to view past webinars
Not a member? Join now to register for this webinar and to view our library of past webinars along with many other HSA Member-only benefits and discounts. Or see below to register and pay to attend this webinar.
---
April Webinar 
Shedding the Light on the Solanaceae:  An Exploration of Our Relationship with Nightshades 
with Erin Holden, HSA Member, clinical herbalist, and gardener for the National Herb Garden
April 13th, 1 pm Eastern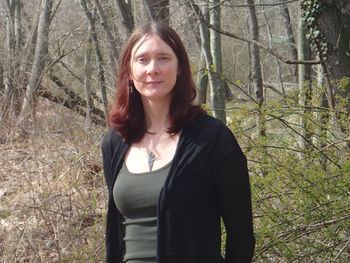 Nightshades have a long history of use in many cultures worldwide, and in general the family has a nefarious reputation due to the deadly nature of a few of its more notorious members. Some, however, are depended on for sustenance, while others are profitable agricultural cash crops.
In this webinar we'll explore the relationship between humans and members of the Solanaceae family, from their magical uses to their application as medicine, poison, and food. 
Erin Holden works at the U.S. National Arboretum as gardener for the National Herb Garden, where she started as an intern in 2013. She received a B.S. in biology from Radford University, an M.S. in herbal medicine from the Maryland University of Integrative Health, and recently completed a horticulture minor through Oregon State University. In 2018 she helped launch Herban Lifestyles, an herbal educational series at the Arboretum that teaches participants how to incorporate herbs into everyday life, from dyeing with plants to making herbal salves.
In addition to working at the National Arboretum, Erin is a clinical herbalist and has served as a teaching assistant for different herbal medicine graduate courses. She's also started a small business creating art with plants. She is a member of the American Herbalists Guild, United Plant Savers, and a member-at-large of The Herb Society of America. 
---