The Herbarist
The Herbarist
The Herbarist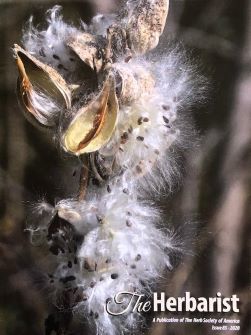 Our premier publication, The Herbarist, is an annual journal packed with informative articles, beautiful images, and fascinating content from all around the world.
Written and published by The Herb Society of America since 1935, The Herbarist continues to inform, inspire, expand, and share our members' knowledge of the latest in herbal information. There are several ways to participate in and support the impact of this important journal:
Don't miss the opportunity to connect with more than 2,000 active members this year. The 2021 issue will be published in September 2021 and there is still time to get involved. By placing an ad in it's special advertising section or sponsoring publication of The Herbarist, your business, Unit announcement or even your personal message will be seen by thousands of herb enthusiasts.
Deadline for securing your space is July 1, 2021.