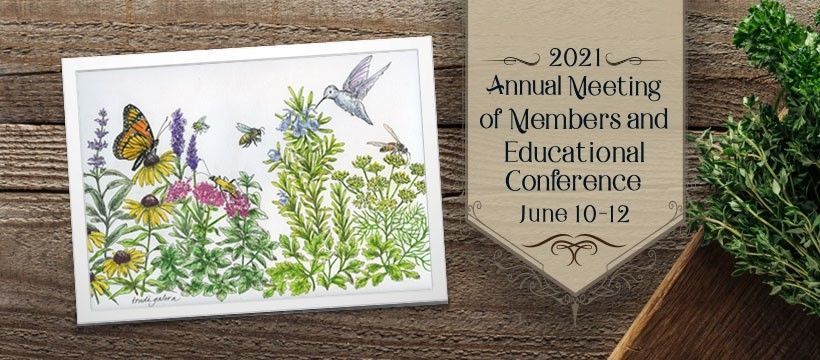 Join The Herb Society of America for our 2021 Virtual Annual Meeting of Members and Educational Conference (Virtual EdCon)
For our seasoned attendees this is a safe way to celebrate the accomplishments of HSA award winners, recognize our new Rosemary Circle and Golden Sage Members, and enjoy educational programming in a socially distanced format. For first-time guests, Virtual EdCon is a unique way to participate in our signature conference via a simulated experience. We hope you will attend a future in-person HSA event.
 
During Virtual EdCon, enjoy nine outstanding programs featuring presenters from all parts of the country and beyond. Notable HSA member, Deni Bown, joins us from Spain to kick off the educational programming portion of the conference with a keynote titled Herbs R Us. Another returning favorite, Don Haynie from Virginia, will share 12 Herbs Everyone Should Know and Love. Author and lavender guru, Nancy Baggett, joins us for a "cook along" with her program Culinary Lavender - Secrets to Cooking with this Surprisingly Versatile Herb.

New to EdCon and representing our central geography is Laura Deeter, PhD. from Ohio State University on Unity, Diversity, Color, and a Skeleton, as well as Mark Dwyer of Wisconsin on Maintaining the Perennial Garden – Deadheading to Division. Another soon-to-be-new favorite is Karen Cottingham of the South Texas Unit on Herbs in the Headlines: Notable Women in the Plant Sciences.
To add a delicious dimension to EdCon, former White House Chef, John Moeller, will offer a culinary demonstration on Cooking with Fines Herbes & Stories from the First Ladies' Herb Garden. Sue Goetz, a favorite in the herb world, will join us for The Potted Herb Garden. Lastly, New York Times best-selling author Amy Stewart will join us for an interactive cocktail hour including a short program on Garden to Glass:  Adventures in Cocktail Gardening. To learn more about these amazing programs and our exceptional speakers download Meet the Speakers.
Our conference will be hosted on Zoom. Sessions will start at 12pm EDT each day and run about five hours each day. To condense the schedule, a few sessions will run concurrently. You will be able to switch between sessions. All programs will be recorded for later viewing. Download the Schedule of Events and plan your schedule accordingly.
Sponsorship
Thank you to our generous sponsors, their quick commitment to our 2021 Virtual EdCon has allowed us to extend an amazing Early Bird Registration Special through May 8! To learn more about how to become a sponsor or conference donor download Sponsorship Levels. Scroll down to meet our current supporters and sponsors.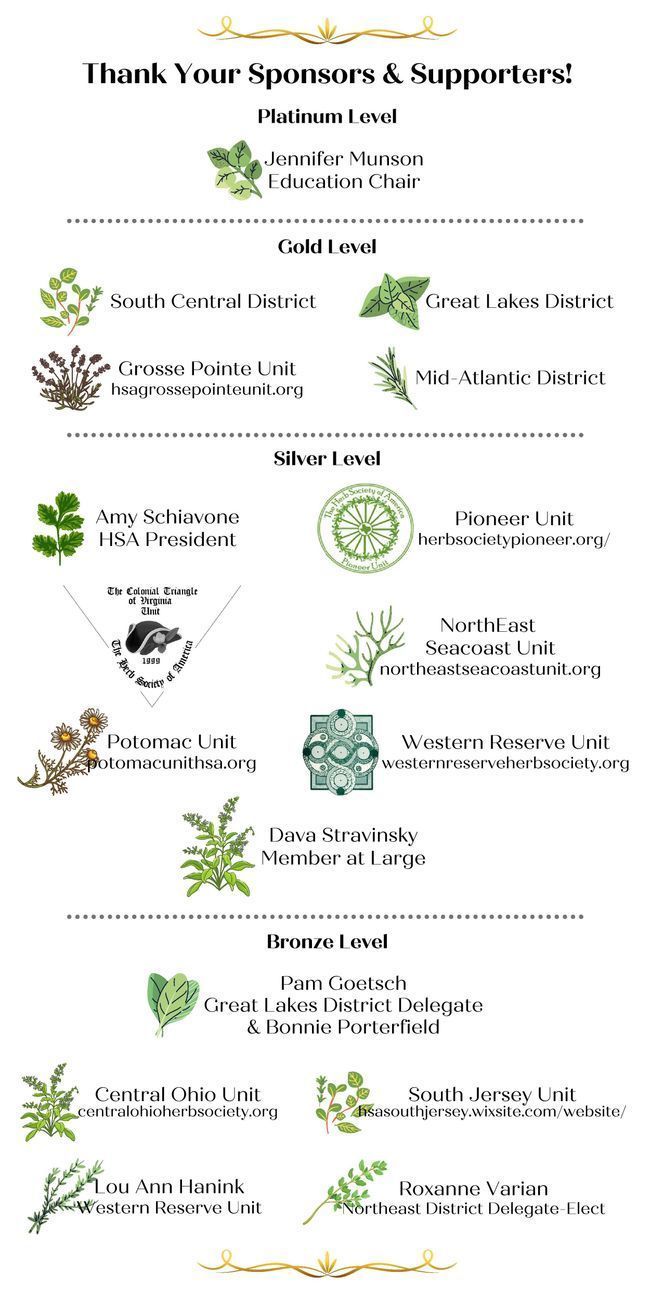 New Member Registration Raffle
Who doesn't love a raffle!?! A registration to the 2021 Virtual Annual Meeting of Members and Educational Conference being held June 10th – 12th, 2021 is being raffled. To learn more download Join HSA Raffle.
Tote Bag Purchase
Purchase an event tote bag featuring our Virtual EdCon logo designed by Trudi Galera. Scroll down to meet Trudi Galera, our talented artist. The tote bags will be shipped after the conference. Cost: $25.00 includes shipping and goodie bag.
Meet Our Virtual EdCon Logo Designer