Join us for our upcoming webinars!
---
January 
HSA Beginnings:  Our Founders
Tuesday January 11, 2018 - 2pm EST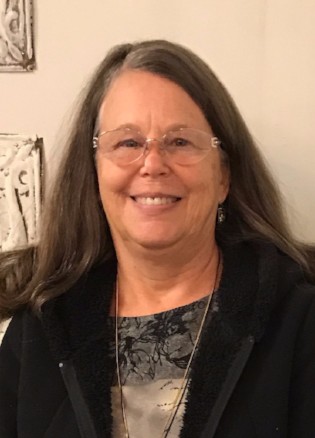 HSA Beginnings:  Our Founders
The program contains short biographies of the lives of the founders, with emphasis on the early days of the Society.  Included are where the founders lived, their families, and the various activities and interests they pursued throughout their lives.  The role Dr. Edgar Anderson played in the development of our organization will be discussed as well.
Gayle Southerland grew up in Oklahoma City. She received her BS degree from Oklahoma State University and MS from the University of North Texas.  She and her husband Rick have lived in Plano, Texas since 1977.  She has worked as a kindergarten teacher, and in various positions for an insurance company and a mortgage bank.  She worked as a paralegal at a Dallas law firm before retiring. 
Gayle became interested in herbs when she and Rick bought their first house and had room to garden.  She explains, "I wanted to make my own potpourri, and was especially interested in fragrant plants. Since then, I've kept on exploring the world of herbs, and learning all I can.  My favorite things to grow are fragrant and culinary herbs, but I'm getting more interested in native Texas plants, too."
Gayle has been a member of the Herb Society of America (HSA) for 28 years. She is currently the Chair of the North Texas Unit of HSA and is on the editorial committee for the Herb Society of America's national journal, The Herbarist. She has been a member of the Heritage Herb Club since 1986, and has served as president and program chair. 
Gayle has given presentations to Master's Gardener groups, for Herb Society of America national, district and local meetings, at Dallas MakerSpace and for various garden clubs. 
December 
Fresh Herbal Wreaths and Bouquets with Henry Flowers
December 5, 2017 - 2pm EST
Fresh Herbal Wreaths and Bouquets
Herbs are wonderfully useful and are highly appreciated in the kitchen and in the medicine cabinet, but they are just as useful and welcome for their scents, textures, and colors in fresh bouquets and wreaths.  In this webinar I will discuss and demonstrate how to make some quick and easy wreaths and small bouquets incorporating fresh herbs and flowers from the garden.  These make great decorations for the home and for any special occasion at any time of the year.  They are also a perfect way to share the joy of your garden with others. 
Henry was born in Texas and grew up in the Middle East. He graduated from Texas A&M University in 1991 with a Bachelor of Science degree in Horticulture and in 1993 with a Master of Agriculture degree in Floriculture.  Before graduation he began work with the Antique Rose Emporium and continued working there for 12 years.  He is currently the Garden Director at the Round Top Festival Institute in Round Top, where, with the help of many volunteers, he manages the gardens and collections of herbs.  He is a member of the Herb Society of America, Pioneer Unit and oversees the annual Herbal Forum at Round Top, a joint production by the Pioneer Unit and the Festival Institute.  He was the 2009 recipient of the Herb Society of America's Joanna McQuail Reed Award for the Artistic Use of Herbs.
---
Members, sign in to register for upcoming webinars or to view past webinars
---
What are HSA Webinars?
Webinars are a dynamic educational opportunity on a variety of herb related topics. Members enjoy the ability to participate in both scheduled webinars as well as view archived presentations. Topics vary widely, from using herbs in cooking, crafting or healing, techniques like distilling essential oils or growing methods, to exploring herbs with modern day and historical significance. A new webinar is scheduled each month!