Join us for our upcoming webinars!
Members, sign in to register for upcoming webinars or to view past webinars
Not a member? join now to register for this webinar and to view all archived webinars along with many other HSA Member only benefits and discounts.
---
Due to illness, the June webinar has been postponed.
A new date will be announced soon.
June 
Creating a Personal Herbal Retreat
Thursday June 21, 2018 - 2pm EST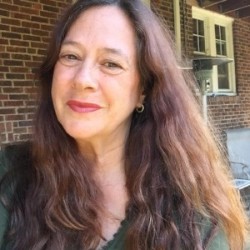 Learn to create a wonderful herbal spa experience in your home with some of the fragrant plants found in your garden. Topics will also include easy to create herbal cleansing tips and tricks and soothing herbal and essential oil spa remedies to create a better night's rest.  
Beth Schreibman Gehring is a very successful Life/Wellness/Health coach, and is Board Certified by The Institute of Integrative Nutrition in New York City and by The American Association of Drugless Practitioners.  Beth is a Reiki Master, with lineage in the Usui, Karuna, Brigids Flame and Celtic traditions, a practicing Herbalist and Aromatherapist as well as a registered healer with The International Natural Healers Association. Most recently she has become certified with Sara Gottfried, MD. author of "The Hormone Cure", to teach The Hormone Cure as well as the Gottfried Protocols for complete hormone balance for women of all ages and in all stages of life.
It comes as no surprise to anyone that knows her that gardening, herbs and entertaining remain her true loves. She is the Education Chair for the Western Reserve Herb Society (WRHS) and is extremely involved with the Public Relations efforts of WRHS.  Beth is also a member of Les Dames D'Escoffier International, (Cleveland Chapter).
Beth can be found at www.herbanfarmgirl.com  where she writes about entertaining, herbs, wellness, sustainable urban farming and more. In November 2014, she released her first book titled "Stirring the Senses ~ Fall Madly in Love With Your Life and Make Everyday a Day for Candles & Wine!" which is now in its second edition.  Beth and her husband, Jim, also run the "Herban Inn"; an Airbnb in Cleveland Heights dedicated to teaching traditional sustainable farmstead roots, promoting great civil and spiritual discourse and a relaxing, health enhancing gorgeous experience of life!
---
Upcoming Webinars
For Us and Them:  Edible Native Plants for Pollinators with Dan Jaffe, New England Wild Flower Society
Save the Date!  Thursday September 27, 2018  1pm EST
---
---
What are HSA Webinars?
Webinars are a dynamic educational opportunity on a variety of herb related topics. Members enjoy the ability to participate in both scheduled webinars as well as view archived presentations. Topics vary widely, from using herbs in cooking, crafting or healing, techniques like distilling essential oils or growing methods, to exploring herbs with modern day and historical significance. A new webinar is scheduled each month!