Join us for our upcoming webinars!
Members, sign in to register for upcoming webinars or to view past webinars
Not a member? join now to register for this webinar and to view all archived webinars along with many other HSA Member only benefits and discounts.
---
February 
Living Collections with Anne Barnes and Audrey Driscoll
Tuesday February 20, 2018 - 2pm EST
Living Collections
We exist because of living plants. HSA encourages the cultivation, preservation and study of the living germplasm of herbs. The HSA Plant Collections program is based on four purposes:
Education   Research   Exchange   Conservation
In this webinar, Anne Barnes and Audrey Driscoll will introduce the audience to the concept of a Living Plant Collection as well as some history on Herbariums. We will visit several collections held by HSA members and discuss the benefits and difficulties of maintaining a collection.
Will you become the next HSA Plant Collection holder?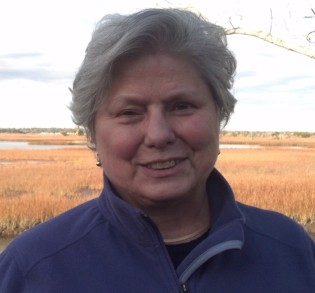 Anne Gubert Barnes is a native New Orleanian. She trained as a Registered Nurse and worked in the field for ten years, leaving it to raise her three children. During that time she participated in much volunteer work including scouting, the arts, the children's schools, and community work. Currently Anne works with her husband, managing his medical practice.
 
She is a Louisiana Master Gardener, a Certified Master Naturalist, and Herb Society member for 21 years. She and Audrey joined on the same day and have been fast friends ever since.

Anne comes from a long line of gardeners and has always had a garden. She grew tomatoes as a child as well as flowers. At times the garden was a parsley plant in a can in the kitchen and once it was a large window garden on the 21st floor in a New York City apartment. At present her garden is on a large lot in Uptown New Orleans.  The yard flooded during Hurricane Katrina and 95% of the garden was lost. It was replanted to bring the sounds and colors of wildlife back, and has a large amount of native plants and pollinator plants. It contains a National Collection of the genus Salvia and has received a Green Bridges recognition. It has also received a National Wildlife Certification. It has a small orchard which is shared with wildlife, old garden roses, and of course, lots of herbs.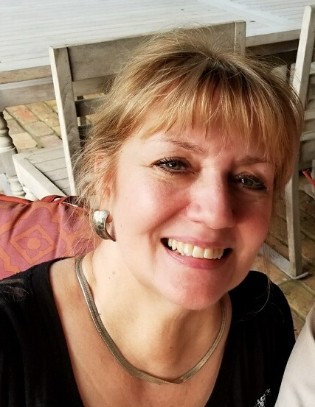 Audrey Driscoll is a transplant to Louisiana from Connecticut. She has lived in New Orleans for 40 years with her native New Orleanian husband, Ralph. She and Ralph operate an antique furniture restoration business.  Audrey, a member of the American Society of Interior Designers, also offers design consultation.  She notes, "It's amazing how often my love of gardening and the design world collide, whether it is in wonderful botanical prints for wallpaper and fabric, or discovering a wonderful paint color scheme in a bed of flowers."
Audrey has been a member of the New Orleans Unit for 21 years, eagerly waiting for her Rosemary Circle pin! She currently sits on the Unit Board having held many positions over the years. She is proud of and enjoys the community outreach the unit has achieved, but even more she says it is the friends she has made along the way though the Herb Society that she truly treasures.
Anne and Audrey are currently chairing the Plant Collection Committee for HSA.
---
Upcoming Webinars
Herbal Lore with Jackie Johnson
Thursday March 15, 2018 at 3:00pm EST
---
---
January 
HSA Beginnings:  Our Founders
Tuesday January 11, 2018 - 2pm EST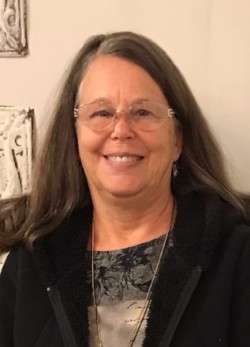 HSA Beginnings:  Our Founders
The program contains short biographies of the lives of the founders, with emphasis on the early days of the Society.  Included are where the founders lived, their families, and the various activities and interests they pursued throughout their lives.  The role Dr. Edgar Anderson played in the development of our organization will be discussed as well.
Gayle Southerland grew up in Oklahoma City. She received her BS degree from Oklahoma State University and MS from the University of North Texas.  She and her husband Rick have lived in Plano, Texas since 1977.  She has worked as a kindergarten teacher, and in various positions for an insurance company and a mortgage bank.  She worked as a paralegal at a Dallas law firm before retiring. 
Gayle became interested in herbs when she and Rick bought their first house and had room to garden.  She explains, "I wanted to make my own potpourri, and was especially interested in fragrant plants. Since then, I've kept on exploring the world of herbs, and learning all I can.  My favorite things to grow are fragrant and culinary herbs, but I'm getting more interested in native Texas plants, too."
Gayle has been a member of the Herb Society of America (HSA) for 28 years. She is currently the Chair of the North Texas Unit of HSA and is on the editorial committee for the Herb Society of America's national journal, The Herbarist. She has been a member of the Heritage Herb Club since 1986, and has served as president and program chair. 
Gayle has given presentations to Master's Gardener groups, for Herb Society of America national, district and local meetings, at Dallas MakerSpace and for various garden clubs. 
---
What are HSA Webinars?
Webinars are a dynamic educational opportunity on a variety of herb related topics. Members enjoy the ability to participate in both scheduled webinars as well as view archived presentations. Topics vary widely, from using herbs in cooking, crafting or healing, techniques like distilling essential oils or growing methods, to exploring herbs with modern day and historical significance. A new webinar is scheduled each month!