Join us for our upcoming webinars!
FEBRUARY
"The Survey Says…" The National Herb Garden Curator's Top 10 Favorite Herbs
RESCHEDULED! Thursday, March 2, 2pm EST
---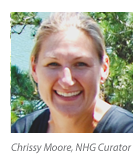 SPAWith so many herbs represented in the National Herb Garden, it's hard to choose favorites. But, after almost 20 years in the garden, I have definitely homed in on what are some of my all-time favorite plants. Learn which ones those are and why.
MARCH
Medieval Herbs for Modern Gardens
Thurs, March 23, 2pm EST
---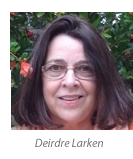 SPAThere are many good candidates for modern gardens among the hundreds of herbs, trees, and flowering plants grown for use and delight in the Middle Ages. While some are familiar, others are not. They are worth growing for their form, fragrance, fruit, or flowers alone, but knowledge of their long histories and fascinating lore enhances their appeal.
SPAIn addition to their practical applications as foods, medicines, dyestuffs, and perfumes, many medieval plants had magical and ceremonial uses, and were charged with symbolic meanings and associations. The significance of these multivalent herbs, and the full range of their role in medieval life, art, and literature will be explored.
SPAAdvice on obtaining and growing these storied plants in your garden will also be provided.
---
Members, sign in to register for upcoming webinars or to view past webinars
---
What are HSA Webinars?
Webinars are a dynamic educational opportunity on a variety of herb related topics. Members enjoy the ability to participate in both scheduled webinars as well as view archived presentations. Topics vary widely, from using herbs in cooking, crafting or healing, techniques like distilling essential oils or growing methods, to exploring herbs with modern day and historical significance. A new webinar is scheduled each month!