2017 Annual Meeting of Members and Educational Conference
---
TABLE OF CONTENTS – CLICK ON A TITLE TO LEARN MORE
Register for the Conference (coming soon)
Would you like to make a presentation at the conference?
Would you like to sponsor a conference event?
---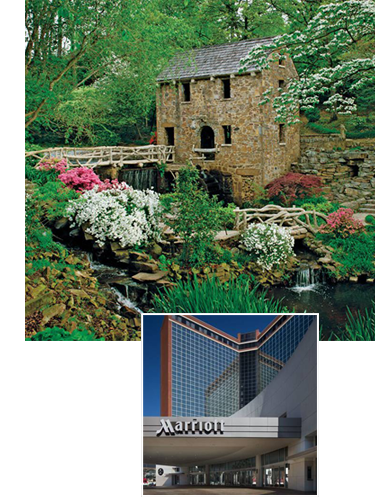 The Conference
Mark your calendars!
The Herb Society of America 2017 Annual Meeting of Members and Educational Conference
May 3–7, 2017 in Little Rock, Arkansas
• Pre-Conference Dinner      Wed., May 3
• Pre-Conference Tours        Thurs., May 4
• Educational Conference    Fri., May 5
• Educational Conference     Sat., May 6
• Post-Conference Tour        Sun., May 7
All Educational Conference events will be held
at the Little Rock Marriott
Little Rock Marriott • 3 Statehouse Plaza • Little Rock, AR  72201
Touring Little Rock by Arkansas Unit Member, Arlene Sevilla-White. Arlene shares top places to visit in the state for HSA members and friends.
See you there!
Keep checking back for registration information.
---
Give a conference presentation
Interested in making a presentation at our educational conference? All prospective speakers are invited to submit their proposal ONLINE or with a PRINTABLE PDF. To learn more about giving a presentation at the educational conference, visit our CONFERENCE PRESENTATIONS page.
---
Sponsor a conference event
You can sponsor professional speakers and events during the Educational Conference and Annual Meeting of Members, ensuring a reasonable cost for our members to attend. 
Conference benefits include:
••• District and/or unit name and logo on HSA web site, in conference brochure and on site during conference
••• Recognition from podium
••• Recognition at registration
••• Handouts during sponsored event
••• Recognition of sponsorship during speaker introduction (when sponsoring speakers) 
2017 Sponsorship Opportunities
••• Pre-Tour Transportation $1,500
••• Annual Meeting $1,500
••• Friday Rosemary Circle Luncheon $1,500
••• Wednesday Pre-Conference Dinner $1,500
••• Thursday Opening Reception $1,500
••• Awards Dinner $2,000
••• Coffee/Tea/Water Break $500
••• General Session Speaker $500
••• Conference Tote Bags $500
••• Name Badges $250
••• Audio Visual Needs $100 per speaker 
Please contact Executive Director Katrinka Morgan or Amy Rogers at The Herb Society of America headquarters for additional information: 440.256.0514 SPACESPACE SPACESPONSOR AN EVENT (printable PDF)